What is Simpli5 Relationships?
What is Simpli5 Relationships?
Simpli5 Relationships is our newest software application that provides you with unique insights to create better relationships with your friends, family, and significant other.

How do I join Simpli5 Relationships?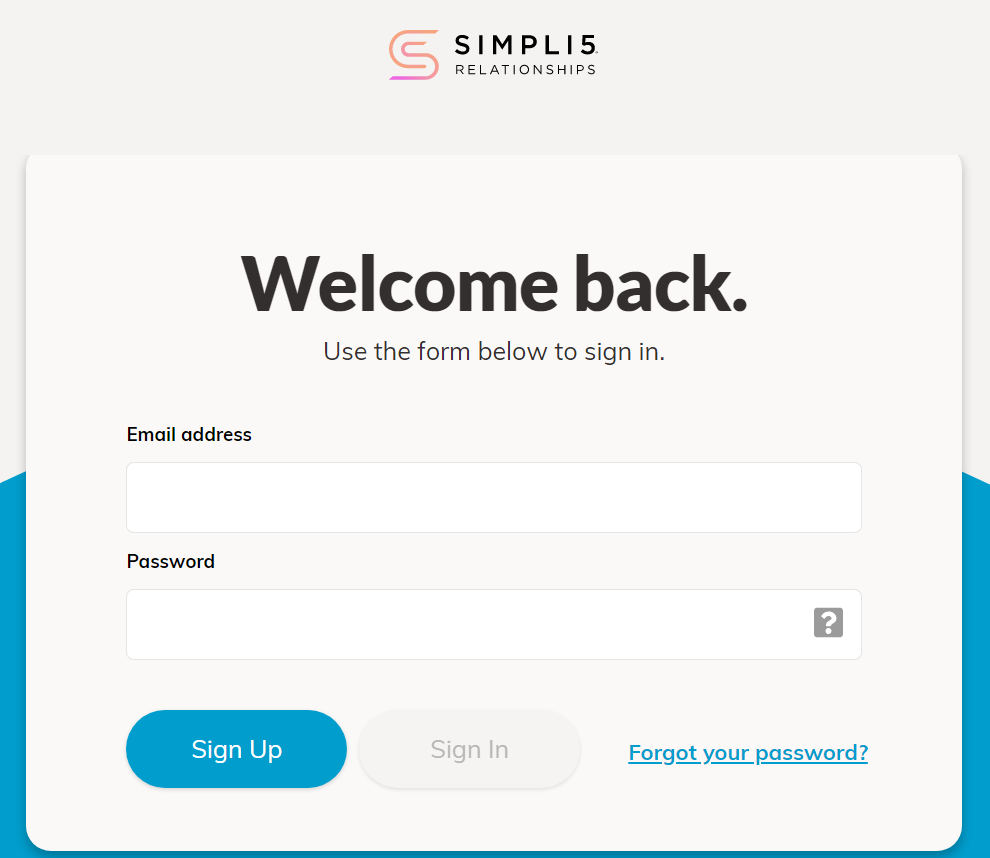 Related Articles

Joining Simpli5 Relationships

There are three ways to join Simpli5 Relationships: Register from Simpli5 corporate. Sign up at the Relationships login page (see below). Accept an invitation from a Relationships member (see below). Sign Up at the Relationships login page When you ...

Logging In to Simpli5 Relationships

Only registered users can log in to Simpli5 Relationships. If you are a Simpli5 (corporate) member, log in to your Simpli5 account and go to the News page to register your Relationships account; otherwise, you must be invited to Relationships by ...

Relationships Home Page

My Profile Header Bar Your name and avatar. Click the link to open the full My Profile page. My Relationships A list of all your connections. Tap a name or avatar to open that person's My Relationships content. Invite Friends Invite a new member to ...

Finding or Inviting Friends in Simpli5 Relationships

Finding Friends already in Simpli5 Relationships In the main header bar on any page, use the search bar to "Find friends by name or email." If that person has a profile in the application, simply tap the Add Friend button to ask that person to ...

Getting Started in Relationships when Joining from Simpli5

Joining from Simpli5 (Corporate) Members in a Simpli5 (corporate) organization can register for a Relationships account at the News page when logged into Simpli5. Registering a personal email address at this page will automatically prompt you to link ...